Flaar 24 – European Yacht of the Year 2024 nominated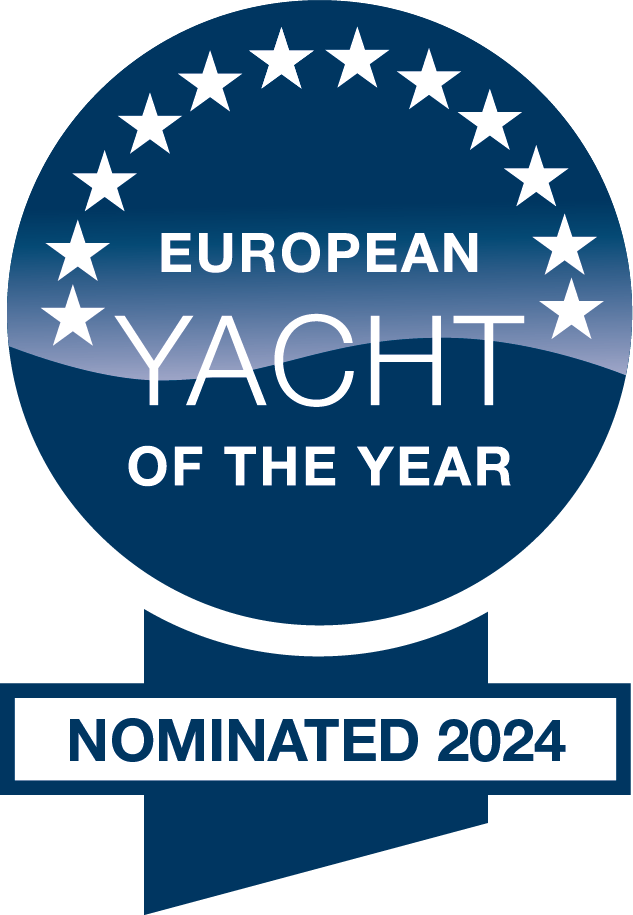 Flaar 24, a yacht entirely designed and built in Hungary, has been nominated for the European Yacht of the Year (EYOTY 2024) award.
The European Yacht of the Year Award is the most important, influential and widely recognised shipbuilding award worldwide. It is often referred to as the Oscars of yachting and its reputation reaches millions of sailors, boat owners and industry professionals internationally. Launched by German Yacht magazine in 2004, the award is now judged by journalists from 12 countries.
A Hungarian boat has been nominated for the award only once: in 2018, the Flaar M37, also developed by Flaar Kft, was among the top 3 in the special boat category.
The Flaar 24 is a high-performance, all-carbon boat that can sail with a crew of up to six and four person can sleep on it. The boat is based entirely on Hungarian designs: the lead designer is Attila Déry and the designer is Tamás Bendzsel. The entire development process, from drawing the first lines through making the templates up to the production of the first boat, was carried out in Flaar Ltd.'s workshop, in cooperation with local partners. The series production of the vessel will be carried out at the company's new site in Tótvázsony.
Flaar 24's innovative solutions have already attracted the attention of the industry at Hungary: at this year's Budapest Boat Show, it won first place in the Novelty Competition and the Special Award for Best Hungarian Development. The new model's first run was the Kékszalag sailing race, where it took first place, beating most of the boats of similar size.
The European Yacht of the Year Award nominees are judged by an international panel of professional judges during several days of joint sea trials, where the testers have the opportunity to examine every detail. Since the first year of the award, the judges have sailed over 40,000 nautical miles together to find the best new boats – an unrivaled experience that ensures only tried and tested models are awarded the coveted trophy.
The Flaar 24 will be tested in Barcelona in mid-October and the experience gained there will be used to determine the final shortlist. The winners will be announced in January 2024 at Boot Düsseldorf, Europe's largest boat show, where the Flaar 24 will make its world premiere.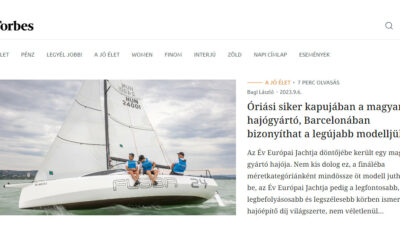 Az Év Európai Jachtja döntőjébe került egy magyar gyártó hajója. Nem kis dolog ez, a fináléba méretkategóriánként mindössze öt modell juthat be, az Év Európai Jachtja pedig a legfontosabb, legbefolyásosabb és legszélesebb körben ismert hajóépítő díj világszerte, nem...
read more