Vela e Motore – Flaar 37, un missile di carbonio
Nominato nella categoria Special Yachts dell'European Yacht of the Year 2018, il Flaar 37 é un racer puro lungo 11,28 metri costruito in sandwich di carbonio con anima di Pvc e infusione a vuoto di resina epossidica.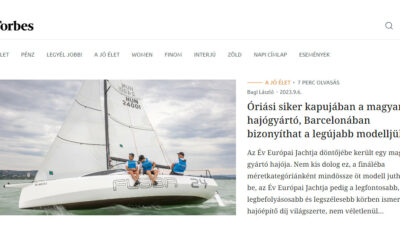 Az Év Európai Jachtja döntőjébe került egy magyar gyártó hajója. Nem kis dolog ez, a fináléba méretkategóriánként mindössze öt modell juthat be, az Év Európai Jachtja pedig a legfontosabb, legbefolyásosabb és legszélesebb körben ismert hajóépítő díj világszerte, nem...
read more